In Memory of Yoji Harada at Expo Metro
I've always loved tattoos. Ever since I was first old enough to understand what the peacock on my Dad's thigh was. I even have a few of my own, each one taking months of meticulous planning.
You can imagine my excitement, then, when I discovered Miami Ink on TLC back in 2005. A whole programme dedicated to the art of tattooing! Ami James, Chris Garver, Chris Núñez, and Darren Brass became huge inspirations in my creative life. But it was Yoji that I loved the most.
Yojiro Harada.
Ami's apprentice. I loved him! He was so incredibly cool; determined to improve his artistic skills and become a tattooist himself, slowly filling his own corporeal canvas with incredible designs. It hit hard to read that he had died in 2019.
When Expo Metro announced that after Times Square, Miami Beach would be their next exhibition site, I knew I needed to honour Yoji's memory in my own way. What better place to do so than in the place where it all started on Miami Beach near Miami Ink itself.
I recreated Yoji's own designs for this piece, merging them into an in-memoriam tattoo design. This one's for you, Yoji – forever awesome!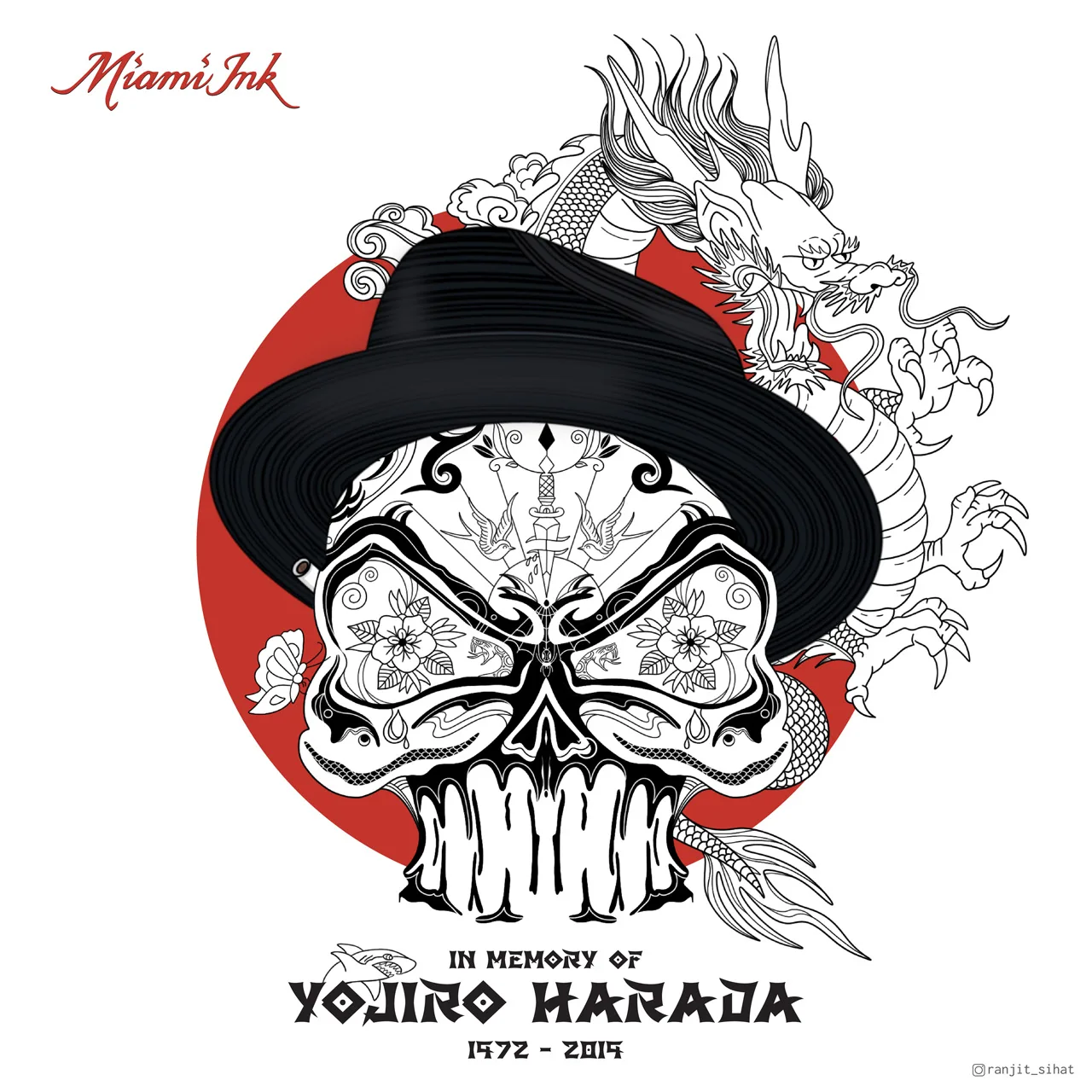 * Disclaimer – this art piece is an in-memoriam piece only and NOT for sale. Most individual elements are based on Yoji's own designs and tattoos from his Instagram page.