2022 has gifted me an abundance of inspirational works from creatives all over the world. It's wonderful!
Here are my favourite ten that I couldn't help but revisit throughout the year:
Tammy Do
Artist
I absolutely adore Tammy Do's work. It's whimsical, fun and so cute it warms the heart.
Simply, Katy
Artist
Simply, Katy makes me want to travel whilst keeping me content being at home.
Her work is full of colour, playfulness and a charm that takes me back to my creative childhood but grounds me in adulthood.
Markus Schabbing
Actor, Puppeteer, Illustrator
'…designed with an A.I., prompted by me…'
Words I had never heard before. Markus Schabbing introduced me to the world of scenic designs brought to life with flashes of colour and light. Love it!
If AI art is the future, I want to see more of this.
Domagoj Šokčević
Illustrator, Artist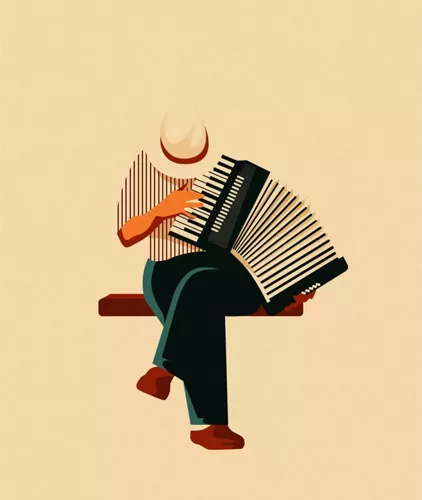 Solid clean lines, enticing colour palettes and timeless visual moments that you can step right into. If I could buy all of Domagoj Šokčević prints, I would.
instagram.com/domagoj_sokcevic
Camille Walala
Artist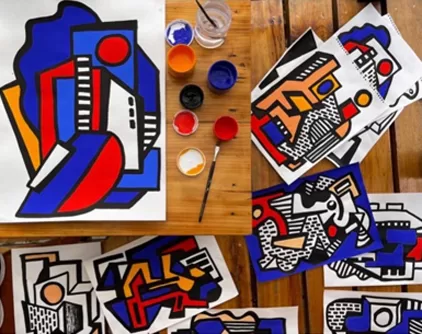 In a post pandemic world, I'm so grateful to have the colour of Camille Walala in my life.
Toon Joosen
Artist
Back in my high school days, my art teacher completely put me off collage (forever, so I thought). All these years later Toon Joosen has made collage cool again.
I've even been experimenting with my own. Who would've thought?!
etsy.com/nl/shop/ToonJoosenArt
Martina Pellecchia
Illustrator
Martina Pellecchia's art work is marvellous! It's colourful, it's fun and I just want to look at it all the time.
Bethan Maddocks
Visual Artist
I had the pleasure of experiencing one of Bethen Maddock's immersive installations at Berwick Museum and Art Gallery during the summer.
It was clever, it was magic and stunningly simple despite the obvious time, detail and work that goes into constructions like this. Beautiful!
Conzo Throb
Artist
Anyone who brings art to the streets deserves attention, none more so than Conzo Throb.
Cayley Plutnick
Artist
This is the photograph that steered me to the creativity of Cayley Plutnick who is one cool human!
instagram.com/caylstuff.artstuff